Few European holiday destinations can match Bulgaria for affordable property and low living costs. The country offers every type of location too, from beach and mountain resorts, to rustic villages and vibrant cities, each with homes at prices you'll find hard to beat. Here's why 2019 could be a good time buy a Bulgarian home.
– Tourism in Bulgaria and the money it brings to the country are on the rise, which is good news for anyone who owns a home there, especially one they rent out. Revenue from foreign tourism has risen 34 per cent over the past three years, Bulgaria's tourism minister reported in April this year, adding that in the first two months it grew 4.8 per cent year-on-year. Sofia, in particular, is seeing strong growth in overseas visitor numbers, so much so that last year the number of foreigners visiting the city exceeded the number of residents there for the first time ever.
A large portion of visitors to the capital are from the UK – British tourist numbers are expected to rise 19 per cent rise across Bulgaria this summer. Bulgaria's three other principal cities, namely Plovdiv, Varna and Veliko Tarnovo, are also gaining interest as investment destinations.
– Day-to-day living costs remain very competitive in Bulgaria, including in the tourist areas. Sunny Beach, the country's largest and most popular Black Sea resort, was ranked the best value holiday destination in the 2019 Holiday Costs Barometer by Post Office Travel Money.
This is the sixth consecutive year it has taken the top spot. The survey compares average prices for nine typical tourist items, including drinks and eating out, in 20 popular tourist destinations across Europe, including the Eurozone. The Algarve was second, followed by Marmaris (Turkey) in third.
– An estimated 10,000 Brits live in Bulgaria and a hot spot for many is the Veliko Tarnovo province (home to the city) in the north of the country. One leading agent reported recently that every third enquiry at their office there came from a UK buyer.
The attraction is the combination of traditional village lifestyle, pretty countryside, proximity to Veliko Tarnovo – a medieval cultural hot spot and Bulgaria's former capital, and very affordable properties and living costs. Popular areas within 25 kilometres from Veliko city, where character homes in need of restoration are available from around €10,000, include Elena, Balvan, Vetrintsi and Musina. For a small restored country home, budget from around €30,000, or for a newer large detached property expect to pay €50,000-€100,000.
– The Black Sea coast is the ideal hunting ground for a bargain holiday home by the sea. Sunny Beach is Bulgaria's flagship resort and after years of development prior to the downturn and flump in Russian buyers, the market there now is predominantly resales. Typical properties are on managed complexes or resorts, and prices will depend on quality and on-site facilities, as well as its location and proximity to the beach.
Studios in the villages just inland of the resort, such as Kosharitsa and Tankovo, can be as low as €8,000, but the majority of furnished apartments are between €20,000 and €40,000.
Coastal hot spots on Bulgaria's northern Black Sea coastline include Byala and the stretch between Varna and Kavarna, while popular areas in the south include Chernomorets, Sozopol, Primorsko and Lozenets.
– Don't forget the Bulgarian ski resorts of Bansko, Pamporovo and Borovets – the respective provinces for each (Razlog, Smolyan, Samokov) recorded year-on-year hikes in property sales of 10-15 per cent during the first nine months of 2018 (Bulgarian Land Registry).
Little wonder there is a resurgence in demand given they offer the chance to own a modern ski apartment on a well-managed resort next to the ski-lifts from around €30,000.
Written by Overseas Guides Company.
For more information on buying abroad get your FREE Country Buying Guide!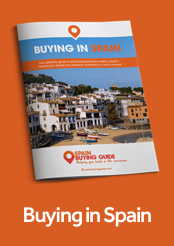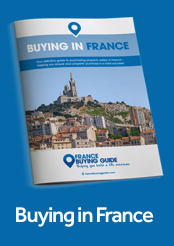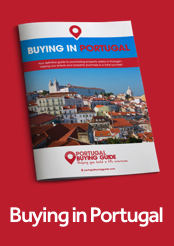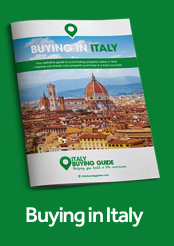 See all available country guides
If you are considering an overseas property purchase, whether for lifestyle or investment, opening a no-obligation account with FCA-authorised Smart Currency Exchange will enable you to benefit from their competitive exchange rates and specialist currency knowledge, ultimately saving you money and time. For more information, download Smart Currency Exchange's free report or visit the Currency Zone.