For those planning to buy a property in France this year, the effects of Brexit may be a concern. For example, how much time can you now spend in France? Here we answer some of your questions.
Has Brexit changed the property buying process?
No. One thing that remains unchanged is the property buying process. You can still buy your dream property in France, whether that be a city apartment, traditional chateau or a charming farmhouse in the countryside. Plus, there are some great bargains to be found in many areas of France at the moment, so go have a look!
Will Brexit affect my rights as a homeowner?
No. Your residency and nationality will not affect your rights. You will have the same rights and obligations as any homeowner in France.
Are there any tax implications?
If you own a property in France, there will be very few changes to the tax you pay post-Brexit. You will still be required to pay the two main taxes for property in France: taxe foncière and taxe d'habitation. These are pretty much the same as Council Tax in the UK. You will also still be protected by the double tax treaty on any income you earn, meaning you will only be taxed by your country of residence.
The most noticeable tax change will be seen when you go to sell your French property. As non-EU-resident vendors you will no longer benefit from a reduced rate of social surcharges. Now, you will have to pay the full rate of 17.2% on the capital gain, compared to the EU resident rate of 7.5%. You will also need to hire a French Representative (représentant fiscal).
How long can I stay in France?
You are now allowed to spend up to 90 days in France within a 180-day period without needing a visa. You will not be able to return to France until the full 180 days have passed. Then, you can come back and enjoy France for a further 90 days.
Your 90 days will start as soon as you enter the Schengen area. So, if you spend some time in another country in the Schengen area on your way to France, you will not be able to have the full 90 days in France – don't be caught out!
Can I join two periods of 90 days?
No. Currently, if you want to spend longer than 90 days in France you will have to apply for a visa. Keep in mind that you can split your 90 days into smaller chunks, such as two 45-day periods.
Does the 90-day rule apply even for property owners in France?
Yes. British citizens are now 'third-country nationals' – like Americans – even if they own a property in France. Hopefully, there will be some flexibility in the future, as there has been with the
EHIC and pet passport, where replacement systems have already been introduced.
What if I am officially a resident?
If you were a legal resident in France before 1 January 2021, you will be protected by the Withdrawal Agreement between the UK and EU. All of your previous rights will remain as they were, and you can spend as long as you like in your property in France.
Written by Overseas Guides Company.
For more information on buying abroad get your FREE Country Buying Guide!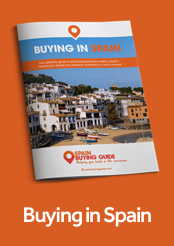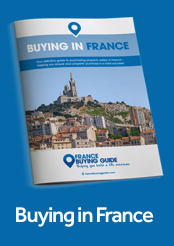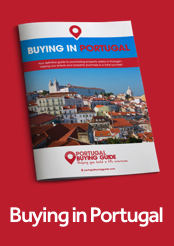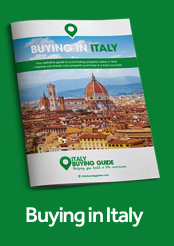 See all available country guides
If you are considering an overseas property purchase, whether for lifestyle or investment, opening a no-obligation account with FCA-authorised Smart Currency Exchange will enable you to benefit from their competitive exchange rates and specialist currency knowledge, ultimately saving you money and time. For more information, download Smart Currency Exchange's free report or visit the Currency Zone.