Inland lakes can be a peaceful, rural alternative to busy beach resorts. Here are five in Europe that might float your boat as a second home destination.
Lake Viñuela, Spain
A highlight of the unspoilt Axarquía countryside, pretty Lake Viñuela is a man-made reservoir located 20 kilometres inland from the beach resort of Torre del Mar in the eastern Costa del Sol. Surrounded by low rolling hills carpeted in a patchwork of pine trees, olive groves, vines and crops, the lake is named after the local village La Viñuela, often called The Oasis of Axarquía. It's a focal point of the Route of Oil and Mountains, a mountainous trail that tracks the region's key olive oil producing villages.
As a reservoir, motorised vessels are not allowed on the lake, but it's perfect for swimming and all types of paddle and sail-based water sports. Homes with lake views are available in a selection of small villages dotted close to the water's edge, the most popular being Viñuela, Los Romanes, and Venta Baja.
Lake Köyceğiz, Turkey
Tucked away halfway between Marmaris and Fethiye on Turkey's dazzling Mediterranean coast, Lake Köyceğiz is a natural paradise a few kilometres upstream of the River Dalyan estuary. Iztuzu beach, a protected turtle breeding sanctuary (also known as Turtle beach), is a 40-minute boat trip downstream.
Halfway between the two is the riverfront town of Dalyan, historically a fishing and farming hub that's become popular with foreign homeowners seeking something different from your typical beach resort.
A short boat or bus trip from Dalyan, Lake Köyceğiz is popular for swimming and boat trips, but a highlight are the thermal springs and mud baths at the lakeside village of Sultaniye. The lake's main hub is Köyceğiz, a traditional town with pretty waterfront prom, traditional restaurants and a colourful market. Much of the surrounding countryside, dotted with cotton fields and fruit groves, is a designated conservation area. The area has history too – facing Dalyan across the river is the ancient city of Kaunos with its famous Rock Tombs.
Lake Vassivière, France
Dubbed the Lake District of France, the inland Limousin region makes up for being miles from the coast by brimming with rivers and lakes. The jewel in its crown is undoubtedly Lake Vassivière, the focal point of the Millevaches regional park and one of France's largest artificial lakes.
Straddling the Creuse and Haute-Vienne departments, this 10-square-kilometre body of freshwater even has an island with an arts centre on it. Along much of the 45-kilometre snaking shoreline, ancient shady forests and pretty glades meet the water's edge, making it a haven for nature-lovers.
Meanwhile, a selection of sandy beaches mean it's ideal for bathing and all types of water sports. Small waterfront hamlets with beaches include Vauveix and Auphelles, or the nearest village is a couple of kilometres away at pretty Beaumont-du-Lac. Peyrat-le-Château is another popular village a little further out.
Staying within the Millevaches park, alternative options include the Lavaud-Gelade lake near Saint-Marc-à-Loubaud and the lake at Bujaleuf, near the popular village of Eymoutiers.
Lake Bled, Slovenia
Fairytale Lake Bled, overlooked by a medieval castle and with a floating island crowned with an ancient church, is one of Slovenia's most picturesque destinations. It's nestled in the foothills of the Julian Alps and on the edge of the Triglav National Park, which means plenty to do in the surrounding countryside as well as in the water.
Besides swimming in the thermal waters – the lake was formed by a glacier and has springs along the eastern side, rowing boats and kayaks are popular there. In the winter, it's possible to skate on it, while there are ski slopes within a short drive. Options for property are in the main waterfront town of Bled and the surrounding countryside.
For a quieter, more remote option head to Lake Bohinj, a short drive deeper into the Julian Alps it's one of Slovenia's hidden gems.
Lake Trasimeno, Italy
Away from the international glitz of the famous Italian Lakes in the northern Lombardy region, lesser known Lake Trasimeno offers a more traditional, rural lifestyle. Ranked Italy's fourth largest lake, it's located further south in the green heart of Umbria. As such, it boasts a backdrop of gentle hills, mixed with woodland, sunflower fields, vineyards and olive groves. A heavenly place to swim in the summer, it has a selection of beaches, the best being around the towns of Castiglione and Torricella, and on Isola Polvese, one of the lake's pretty islands reached by boat.
All types of water sports are available too, with the town of Passignano a good base for this. For property-hunters, Lake Trasimeno has half a dozen charming old waterfront towns and villages offering a range of homes, or for a more rural location, the surrounding countryside is dotted with old farmhouses.
Written by Overseas Guides Company.
For more information on buying abroad get your FREE Country Buying Guide!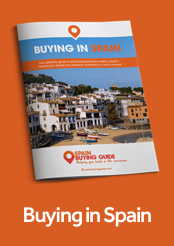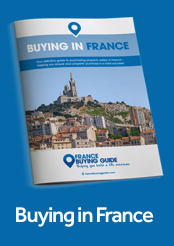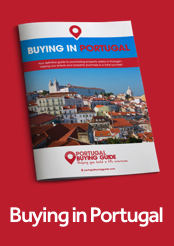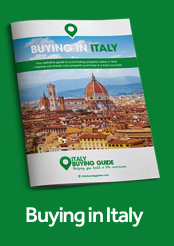 See all available country guides
If you are considering an overseas property purchase, whether for lifestyle or investment, opening a no-obligation account with FCA-authorised Smart Currency Exchange will enable you to benefit from their competitive exchange rates and specialist currency knowledge, ultimately saving you money and time. For more information, download Smart Currency Exchange's free report or visit the Currency Zone.