Greece has long been a favourite destination among international buyers looking to invest in luxury real estate. But where in Greece can you find the best of the best properties?
In this article, we'll take a look at Mykonos and Corfu, where you'll find the most luxurious homes and developments. Whether it's a family-friendly villa on the coast you're after or a cosy two-bedroom townhouse, we're here to help.
Captivating Corfu
Corfu offers an idyllic blend of old-world charm and modern conveniences. The island boasts an array of luxurious accommodations, including opulent resorts, waterfront villas, and charming boutique hotels, ensuring that international buyers can find their dream property. For those seeking relaxation, Corfu's pristine beaches and exclusive beach clubs provide a serene escape, while the island's world-class dining scene caters to every palate. With its rich cultural heritage, stunning landscapes, and a wide range of leisure options, Corfu stands as an enticing investment for international buyers looking to experience the very best of the Mediterranean.
Browse Corfu properties on Rightmove Overseas
Magical Mykonos
Mykonos is a Mediterranean gem that beckons international buyers with its unparalleled blend of natural beauty, vibrant culture, and luxurious amenities. Nestled in the heart of the Cyclades archipelago, this Greek island offers a lifestyle like no other. Mykonos boasts a plethora of upscale resorts, private villas, and boutique hotels that cater to the discerning.
Find your home in Mykonos on Rightmove Overseas
What makes them so luxe?
Mykonos and Corfu are world-renowned for being glitzy, beautiful and hedonistic locations. To many, their white sand beaches and azure blue seas make them the dream destination. Populated by celebrities and fashionable locals, Mykonos has the reputation of Greece's answer to Ibiza or St. Tropez.
Corfu is similarly breathtaking. It hosts a range of resorts along the coastline and is known as Queen of the Ionian Islands. The Old Town in Corfu holds UNESCO world heritage status, keeping locals in touch with the island's dated history.
Property in Mykonos and Corfu
The good news is you don't have to be a multi-millionaire to buy property in Mykonos and Corfu. Depending on just how elegant you'd like your home to be, there are a range of villas and townhouses available in Mykonos from €600,000. Sadly, that is likely the starting point, but Corfu offers more affordability if you're after somewhere a bit smaller. For a key-ready villa, prices start at €400,000 in Corfu. However, if you're willing to renovate a property, you can find places in need of a bit of TLC for just under €100,000.
Browse homes in Mykonos and Corfu today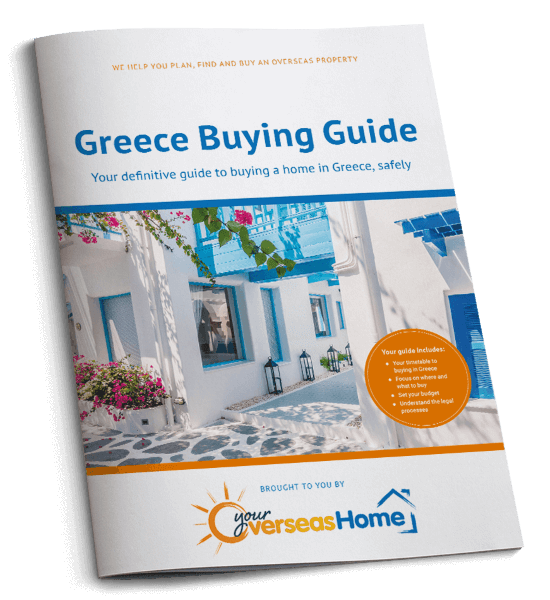 Download your FREE Greece Buying Guide
If you are considering an overseas property purchase, whether for lifestyle or investment, opening a no-obligation account with FCA-authorised Smart Currency Exchange will enable you to benefit from their competitive exchange rates and specialist currency knowledge, ultimately saving you money and time. For more information, download Smart Currency Exchange's free report or visit the Currency Zone.
Written by Your Overseas Home for Rightmove