New-found travel freedom means there is no excuse not to head abroad and start looking for your perfect overseas home! Here are some pointers for getting the most out of your viewing trip this spring…
Make contact with agents
It's likely you've been browsing Rightmove Overseas for some time, researching prices and availability of properties in your chosen destination. But an online listing will only tell you so much, especially if you're not familiar with the local market. So it's time to create a short-list of any listings that you especially like – the ones you keep going back to!
The critical next step is to make contact with the relevant estate agents, whether by email, phone, Skype or Zoom! Good ones will not only talk to you about the listings you've chosen but also take time to get to understand what you want from your overseas property and confirm a realistic budget. Their local knowledge and experience make their guidance at this stage invaluable.
It is likely they will suggest other properties for you to see, all the while respecting the properties you have chosen. These days it is not unusual for agents to offer to do a virtual tour of a property before you fly out, potentially saving you time in the long-run.
Choose your lawyer
Employing an independent lawyer to protect your interests when you buy abroad is a no-brainer. And it makes sense to appoint one early on in the process, even before you've started viewing properties. It means your lawyer is on-standby ready to field any queries you have or check a reservation contract if and when you find a property during a viewing trip.
But equally important, your lawyer can start some of the legal administration required to become a property-owner, such as applying for a tax identification number and opening a bank account, even applying for your visa or residency if you're moving abroad permanently.
In some destinations popular with expats, the combination of Brexit and Covid has caused delays in the processing of certain governmental documentation, so the sooner your lawyer can start work, the better. It's often worthwhile granting your lawyer power of attorney.
Organise funds
Once you've confirmed your realistic budget, you need to make plans for ensuring those funds are available – or at least some of them – when you're viewing properties. It's not unknown for buyers to make an offer within a day or two of touching down on a viewing trip and suddenly needing to pay a deposit.
Remember, it's likely your funds are currently in Sterling, so you will have the added step of needing to exchange these into euros before being able to make any foreign payments.
If you intend to purchase with a foreign mortgage, start speaking to an overseas mortgage broker before your viewing trip. They can then start preparing your application and ideally secure you an agreement in principle, meaning you are well placed to make serious offers when you do fly out to view properties. Agents will value you more as a client if you have a mortgage offer in place and can show you have funds available to move quickly on a purchase!
Register with a currency specialist
An important part of organising your funds is having a plan in place for currency transfers. Which is why it's never too early to open a no-obligation account with a currency specialist, such as Smart Currency Exchange, to discuss your planned property purchase and the implications of exchange rates on your budget.
These currency specialists can bring you peace of mind during the purchase process and propose a range of solutions for exchanging and transferring your funds, including the popular forward contract. This is especially valuable as we head further into 2022. Ongoing turbulence in the global economy, driven by the war in Ukraine and fast rising inflation, continues to cause volatility in the currency markets and uncertainty about the strength of Sterling in coming months.
Details of your stay
It's time to really make things happen! Speak to your agent or agents and work out the best time to travel over and do viewings. You may want a few days, a long weekend or a whole week. It's not uncommon to view properties with a selection of agents, allocating a day to each one.
Equally, it works for many people to view properties with just one agent. In this case, you could ask them to put together a timetable for your time there – after all, they've done this hundreds of times, they know what works. Your agent may well offer to organise hotel accommodation, transfers from the airport and even the odd meal out  for you – accept as much or little of their hospitality as makes you comfortable. A good agent only wants to help as much as they can, but understands that some people prefer more time to themselves.
Thanks to the preparation you have done prior, you should feel confident to be able to make a serious offer on a property during your viewing trip. And if it doesn't happen the first time, it'll happen during your next trip, or the one after…!!
For more tips on viewing trips in different countries, don't miss the upcoming webinars hosted by Your Overseas Home.
Written by Overseas Guides Company.
For more information on buying abroad get your FREE Country Buying Guide!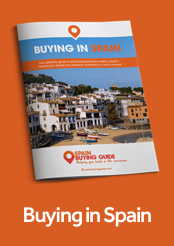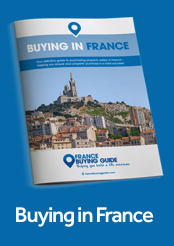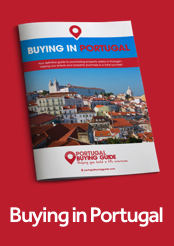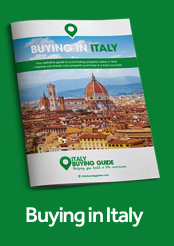 See all available country guides
If you are considering an overseas property purchase, whether for lifestyle or investment, opening a no-obligation account with FCA-authorised Smart Currency Exchange will enable you to benefit from their competitive exchange rates and specialist currency knowledge, ultimately saving you money and time. For more information, download Smart Currency Exchange's free report or visit the Currency Zone.