The James Bond film crew were shaking things up in an ancient town in southern Italy last month. We take a closer look at Matera (main photo), this year recognised as one of Europe's most important cultural hubs, and highlight other Italian movie locations with attractive second homes
Matera
For the lesser known Italian region of Basilicata and in particular its town of Matera, 2019 is turning into a bumper year. Not only was Matera used in September for shooting scenes for the next James Bond movie, called No Time to Die and due out next spring, it was chosen also as a 2019 European Capital of Culture, an accolade shared with just one other city, Plovdiv in Bulgaria.
A World Heritage Site since 1993 and often cited as the third oldest 'city' in the world (after Aleppo and Jericho), not many places in the world offer such rich history and fascinating architecture. Described as a troglodyte town, what makes Matera really special is its network of cave dwellings and churches built into the face of a limestone outcrop. In fact, Matera's dramatic setting has already attracted movie-makers and parts of it doubled as Jerusalem in Mel Gibson's Oscar-nominated and somewhat controversial 2004 film The Passion of the Christ.
Rewind half a century and Matera, which is located close to the neighbouring region of Puglia, was relatively unknown and in a poor state of repair with residents there living in poverty. But recent years have seen it deservedly rejuvenated and this year should help the town and its local area attract more foreign visitors and even homebuyers.
Tuscany – Siena and Florence
Ridley Scott's epic blockbuster Gladiator (2000) saw the downtrodden and on-the-run gladiator Maximus (played by Russell Crowe) return to his family home, a sequence that showcases the road through the hills of Tuscany's Siena province, specifically from Terrapille to Pieve di Corsignano. What Maximus encounters there is tragic but the scenery around the filming location of San Quirico d'Orcia will ensure it is always a sought-after place to own a property.
Still in Tuscany, the architectural splendour of regional capital Florence is on full display in the acclaimed big-screen adaptation of EM Forster's romantic novel A Room with a View. The star-studded cast, which includes Helena Bonham-Carter, Maggie Smith, Judie Dench and Julian Sands, would hardly have complained about decamping there during filming!
Ischia and Procida, Bay of Naples
Glamorous Capri isn't the only island in the Bay of Naples – less glitzy and more down-to-earth are the other volcanic creations of Ischia and Procida, both equally as seductive as their more famous neighbour. They were chosen as the setting for the fictitious resort of 'Mongibello' in the 1999 thriller The Talented Mr Ripley, which sees Dickie (Jude Law) idle away his time with girlfriend Marge (Gwyneth Paltrow).
Boasting pretty uncrowded beaches and unspoilt fishing villages, both Ischia, home to 100 thermal springs, and Procida can be reached by ferry from Naples. Another box office hit that highlights the beauty of Procida is the 1994 film Il Postino (The Postman).
Turin
In the timeless Michael Caine classic The Italian Job, the famous mini car chases were actually shot in Turin, all except the one through a sewer! Not forgetting the opening sequence, when we're treated to the Lamborghini Miura winding through the Great St Bernard Pass in Aosta in the Italian Alps.
Previous Bond films
Unsurprisingly, Italy has appeared in a host of other Bond movies. These include The Spy Who Loved Me, featuring Sardinia, Casino Royale, showcasing Venice, and Spectre, which has a car chase through Rome.
Written by Overseas Guides Company.
For more information on buying abroad get your FREE Country Buying Guide!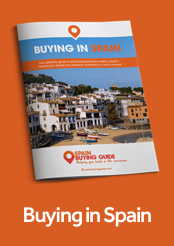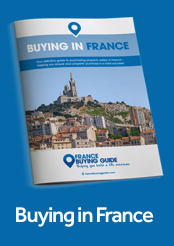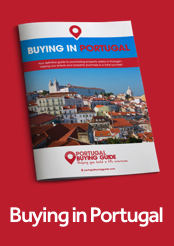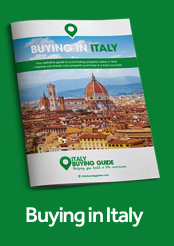 See all available country guides
If you are considering an overseas property purchase, whether for lifestyle or investment, opening a no-obligation account with FCA-authorised Smart Currency Exchange will enable you to benefit from their competitive exchange rates and specialist currency knowledge, ultimately saving you money and time. For more information, download Smart Currency Exchange's free report or visit the Currency Zone.