Planning a move to Spain but not sure where to look for your perfect home? Meet one couple who felt like that until they discovered a pretty corner of the Costa Blanca…
Gazing across the orange groves at the local town and mountains beyond, it's easy to see why Andrew and Sue Campbell are so content with their new life in Spain.
The couple [pictured above] moved into their rustic villa a short drive from the beaches of the northern Costa Blanca in December 2017. They found the property during a viewing trip in May that year, after deciding a few months prior that the Oliva area of Spain ticked all the right boxes.
It was back in 2015 that the Campbells decided it was time to leave behind their inner-city lives in Bristol and relocate to Spain for a more tranquil lifestyle with space around them. Living abroad in off-the-beaten-track locations is something they're good at. The couple have lived and run businesses together in Botswana, where they managed  a birding and fishing camp in the Okavango, and Zimbabwe, where they operated a hot-air balloon safari business.
"This time round our timetable was dictated by Andrew's retirement date from Avon Fire and Rescue Service, which was December 6th 2017," said Sue, a freelance sub-editor who has worked for national newspapers and also lived in India. "Leading up to that, we visited various areas along the Spanish Costas. Our wish list was quite specific though, and we soon realised it was going to be hard to find a house with a bit of land relatively close to the beach. We also needed it to be large enough to accommodate guests comfortably and for me to have an office.
"There seemed to be too many areas for compromise: very close neighbours, no prospect of permission to sink a pool, too far from the beach. But after our holiday in February, we plumped for this area. It has the two market towns of Pego and Oliva, is served by Alicante and Valencia airports, is a stunning combination of mountains, coast and countryside and there are established expat communities if you want to join them."
Inevitably, hours of online research played a part in the couple's quest to find a Spanish home. Indeed, it was after spotting their house on Rightmove that they headed out to Oliva to do viewings with local estate agents. They were so taken with their property the first time they saw it they asked to do a second viewing just hours before returning to the UK. A week later they made the Dutch vendors an offer of €345,000, which was accepted.
"We were a little surprised when the purchase process went like clockwork," remarked Sue. "Even our cat enjoyed her sea voyage to Bilbao and the drive down to Pego. It helped that we had met our solicitor and given him financial power of attorney, opened a bank account and made contact with an architect even before we'd found our house. Plus, we got our NIEs in June, so everything was in place to proceed quickly when the time came."
Andrew and Sue's villa is just outside the farming town of Pego, tucked among orange groves criss-crossed by quiet roads. The nearest beach is just 12 minutes' drive away. The property has four/five bedrooms – depending on usage, three bathrooms, a separate toilet, a large living/dining area leading to a veranda, kitchen and utility room. The main bedroom also has a veranda. There is also a large underbuild, which is home to the garage and one of the bedrooms.
The property includes almost three acres of land, which is given over to terraces with fruit trees and pockets of garden, much of which needs attention. To the side of the house is a swimming pool surrounded by a large terraced area with wonderful views across the countryside.
Going forward, the couple will update the kitchen and two of the bathrooms  and make some cosmetic changes in stages. And while Sue continues to freelance from home, Andrew is busy outside. Said Sue: "He's always wanted to be a farmer and he's embracing the rural lifestyle here. Bedsides restoring the land and fruit trees back to their former glory, other projects include a wormery he created with worms from France, and his quest to plant the perfect avocado tree combination. He is also improving the soil by making his own compost, mixing it with the relatively poor earth we have on this plot – and  then sieving it. I think the smallholder next door thinks Andrew is completely loco!"
Written by Overseas Guides Company.
For more information on buying abroad get your FREE Country Buying Guide!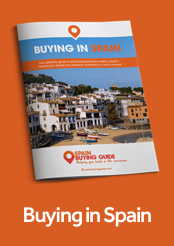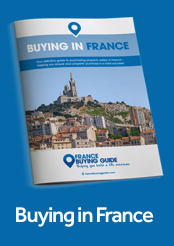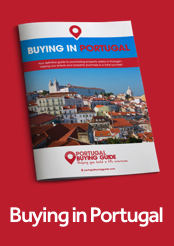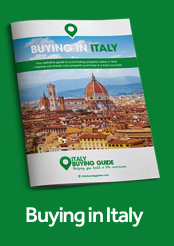 See all available country guides
If you are considering an overseas property purchase, whether for lifestyle or investment, opening a no-obligation account with FCA-authorised Smart Currency Exchange will enable you to benefit from their competitive exchange rates and specialist currency knowledge, ultimately saving you money and time. For more information, download Smart Currency Exchange's free report or visit the Currency Zone.