Few places can match France for its choice of affordable character homes. Just ask this couple who've bought a house next door to a château for less than £100K!
Gazing at the fairy-tale castle from the front terrace was the moment Nicole Bishop and Matthew Clisby knew they'd found their perfect French property.
Fast forward four months to April 2017 and the Kent couple received the keys to their stone village house in the northern Dordogne. Located in the centre of pretty Jumilhac-le-Grand in the shadow of the village's magical château, their character home highlights why France remains such good value for money.
"We agreed a purchase price of €108,000 for the property," enthused Nicole. "And that included all the lovely traditional furniture. It's in good condition with only a bit of work needed in the small back garden where there is an old piggery. There's more space inside than the outside would suggest and with an accessible attic space, which we'll probably convert, and a cellar/garage, we actually have four floors. We've got four bedrooms on the first floor, although we plan to make one an en-suite."
The couple opted to buy in France after Matthew sold a property in the UK and they decided it would be better to put the proceeds towards a lifestyle investment across the Channel rather than another property in the UK. Neither did they want to leave the money in a bank account paying barely any interest.
So last December they headed out to Périgueux, from where they explored a different area of the Dordogne each day for a week. "We intended just to get a feel for the region and the properties there, rather than actually buy somewhere during the trip," said Nicole. "But when Tanya from Limousin Property Agents took us to see our house in Jumilha, we fell for the place and quickly made an offer, which was accepted."
After paying a 10 per cent deposit, their estate agent helped organise the paperwork and arranged completion at the notaire's for 28th April. "The whole buying process was a lot easier than I'd expected, even compared to the UK," said Nicole, who works in property. "It was stress-free and went smoothly, although I believe a lot of this was down to our agent."
For more information about the buying process in France, download our free France Buying Guide.
Nicole and Matthew envisage popping out to their French home for long weekends – or longer – whenever work commitments allow and haven't ruled out one day making it their main home. For now, they don't intend letting it, but will allow friends and family to use it. Being just 45 minutes from Limoges airport makes it easy to reach from the UK, their nearest airports being Gatwick and Stansted. Getting there by car is feasible too, the drive from Calais to Jumilhac taking a bearable seven hours.
Concludes Nicole: "Our money has gone much further in France, where prices are very attractive, compared to the UK where we would have had to get a mortgage," added Nicole. "We've bought for lifestyle reasons, so we are not expecting rapid rises in value. Brexit didn't bother us either – we have properties in the UK and are not exposed with a mortgage in France, and we'll always be able to travel over and stay."
Jumilhac-le-Grand is a small village within the Périgord-Limousin Regional Park. Besides its striking château, it has all basic amenities, including bars and restaurants and an open-air swimming pool. Among the attractions of the area are the freshwater leisure lakes, with sandy beaches, designated swimming areas and water sports available at the larger ones.
Written by Overseas Guides Company.
For more information on buying abroad get your FREE Country Buying Guide!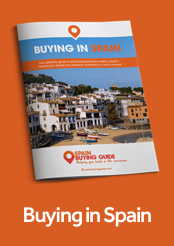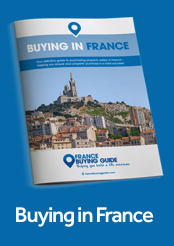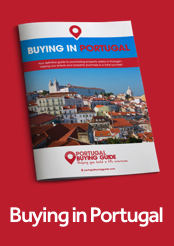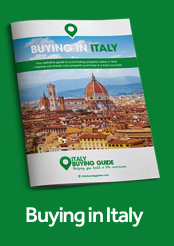 See all available country guides
If you are considering an overseas property purchase, whether for lifestyle or investment, opening a no-obligation account with FCA-authorised Smart Currency Exchange will enable you to benefit from their competitive exchange rates and specialist currency knowledge, ultimately saving you money and time. For more information, download Smart Currency Exchange's free report or visit the Currency Zone.