Kent family the Tippetts moved to a dilapidated farmhouse in France with plans to open a microbrewery just as the first lockdown hit. Their quest for a better life across the Channel was documented in Channel 4's A New Life in the Sun series. Now that a year has passed, we thought it was time to catch up with them…
Trailblazers the Tippetts didn't let Covid-19 ruin their dream of moving to France and creating their perfect home and family-run business. They just jiggled their plans a bit and used lockdown to get stuck into setting up their new life – and they've certainly made progress!
A little over a year after getting the keys to their rundown farmhouse in a rural corner of the Deux-Sèvre department, just below the Loire, Simon and Rebecca Tippett, their three children and Tracey's parents are all settled into their converted seven-bedroom 'longère'. They're also flat out running their microbrewery in one of their barns, not to mention looking after their 2.75-acre smallholding and its menagerie of goats, chickens and ducks!
"We have a total of 24 rooms in the house now, with just four of them left to finish before we're done!" said 35-year-old Simon in May 2021. "We've designed it to work as two independent dwellings, each with a kitchen and living areas. Rebecca and I are in the larger four-bedroom half with the children, and Rebecca's parents Tracey and Michael are in the three-bedroom section. We also have a library and a wine cave!"
Simon and Michael, who is an experienced electrician, have done much of the work themselves. They stripped the building right back to the bare walls and roof rafters before rebuilding the interior. Michael being an experienced electrician helped a lot. "We had to get in a plumber and roofer though," added Simon. "Up until now, we've spent around £120,000 on building work. That includes turning the largest of our outbuildings into the microbrewery."
It was a holiday back in April 2019 that triggered the Tippetts life-changing move to France, a place they'd always loved visiting. They noticed that the property opposite the gîte they were renting near the pretty village of Argenton-les-Vallées, 25 minutes north of the medieval town of Bressuire, was for sale – it was tired but had land, outbuildings and was on the market for just €110,000. They began hatching a plan for making a new life for themselves there, running a microbrewery with Rebecca's parents.
Back then the Tippetts were living in a three-bed semi in Sidcup, where they were busy running a micropub, the Hopper's Hut. "Before the pub, we'd worked long hours in our respective jobs, me as a police officer and Rebecca a nurse, which is what led us to decide to work for ourselves," said Simon. "But even then we never felt like we were really happy with our lifestyle in the UK. Our way of life now is so much better, especially for the children."
In the August after their holiday, the family revisited the property with Tracey and Michael, who had agreed to sell their home in Rochester to contribute to the move. Come October and without considering any other properties, they were ready to begin negotiations with the vendor. They agreed on a purchase price of €76,000, having started with an offer of €50,000!
"We all went over as a family for completion on February 4th 2020," continued Simon. "After which Rebecca and Tracey took the children back home to Kent, to continue running our micropub until things were ready over here. I stayed on with Michael to start work on the house – it was pretty much uninhabitable then, so we had to live in a caravan!"
Rebecca, aged 37, continued: "But then in March Covid got really bad and lockdowns came in. So rather than get stranded back in the UK, we brought forward our plans to return to France and in April got permission from the British Embassy to be allowed to travel to be with Simon and Michael!"
Fast forward a year and today family Tippett are revelling in the rustic French lifestyle. The children, Edward (aged 14), Jasper (7) and Violet (4), are all settled into local schools, 10 minutes away in Argenton-les-Vallées, and enjoying the freedom of living in the countryside with animals and space around them. The brewery, called Au P'tit Brasseur D'Argentonnay (argentonnay-biere.com) and which they opened in July 2020, is thriving and the beer is unexpectedly popular with the locals.
"You think of French people drinking more wine, but our beers have been really well received locally, especially the dark beers!" said Simon. "Currently we're making between 400 and 600 litres a week. We're for sale in local shops and supermarkets, at the weekly market in Argenton-les-Vallées and we do collection from our front gate! We're also sending some back to our pub in Sidcup, where we have a manager in place, and have started supplying places who want to put their own label on. One of our most popular brews is our mango pale ale!"
After such a hectic 18 months, you'd expect the Tippetts would be slowing down a bit. Not a chance. "Our next project is producing our own gin, which we are launching in June (2021)," beamed Rebecca. "And we're converting another of our barns into a shop selling local produce and artisanal products, including our beer. Opening date, yet to be confirmed!"
Written by Overseas Guides Company.
For more information on buying abroad get your FREE Country Buying Guide!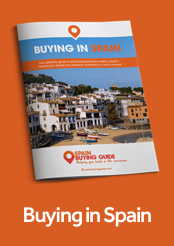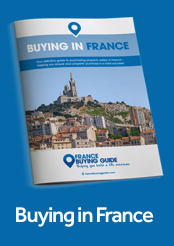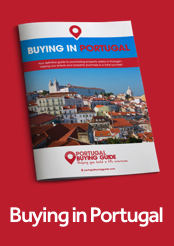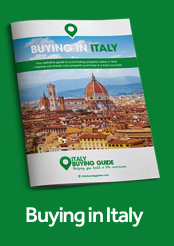 See all available country guides
If you are considering an overseas property purchase, whether for lifestyle or investment, opening a no-obligation account with FCA-authorised Smart Currency Exchange will enable you to benefit from their competitive exchange rates and specialist currency knowledge, ultimately saving you money and time. For more information, download Smart Currency Exchange's free report or visit the Currency Zone.