No more Golden Visa in the Algarve? Not so fast! Several Algarve towns will still qualify for the visa in 2022, despite upcoming changes. They're all beautiful, affordable and within driving distance of the region's best beaches. We explore three of these towns…
How will the Golden Visa change in 2022?
Portugal's Golden Visa is one of the most popular visa schemes in the world. It is a residency by investment scheme, giving holders five years of residency with the opportunity to apply for citizenship. It also gives free movement around the Schengen Zone, something that is obviously very desirable post-Brexit.
However, as of 1 January 2022, there will be some fairly major changes to the scheme. Arguably the biggest change is that Lisbon, Porto, much of the Algarve and other coastal areas like the Silver Coast and Setúbal will no longer qualify for the Golden Visa.
The reason behind this move is to encourage investors to look outside of the popular, high-density areas and boost the economy in less-populated inland areas and the islands.
Other changes include an increase to the amount of money needed for residency for certain investment routes. For example, one way of obtaining the Golden Visa is to invest in a fund, such as a capital venture. From 1 January 2022, the minimum amount to invest will rise from €350,000 to €500,000.
The good new, though, is that the most common way people get the Golden Visa – by purchasing property worth €500,000 or more – is not changing.
And, not all the Algarve will be excluded. We explore three of the towns that will still be eligible for the Golden Visa in 2022.
Just 8 minutes' drive from the popular surfing town of Sagres and under 20 minutes from the long stretch of sand at Praia da Cordoama, Vila do Bispo is a peaceful part of the Algarve.
The quintessentially Portuguese town is set on the edge of a beautiful and vast natural park – Parque Natural do Sudoeste Alentejano e Costa Vicentina – so the scenery is spectacular. There are numerous yoga retreats in the area that make use of the impressive natural surroundings.
Within the town itself, which spirals down a hill, you'll find quaint narrow streets, whitewashed houses framed by vibrant pink flowers and plenty of bars and restaurants. Fish is a popular dish, however, don't be surprised if you find wild boar, hare and quail on the menu too.
There is a year-round international community living in Vila do Bispo, so there is always something going on. The area is excellent for cycling, walking, diving, surfing and golf.
Vila do Bispo is easily accessible via a great motorway network. Faro international airport is just over an hour's drive. Apartments and small townhouses start from around €180,000 while larger properties tend to be nearer €300,000. Of course, for the Golden Visa, you need to invest in €500,000 worth of property, however, this can be spread over multiple properties.
On the other side of the Algarve, on the border with Spain, lies Castro Marim. The town shares many similarities with the popular town of Silves, such as two castles and an annual Medieval festival. During this festival, which happens over four or five days in August, Castro Marim transforms into a medieval village with traditional banquets, music and tournaments.
There are also three gorgeous Blue Flag beaches within easy reach of the town, fabulous weather, a huge nature reserve and brilliant golf opportunities. The best resort is the Golf and Country Club which features three nine-hole courses that all have great views. In fact, the golf is so good, it draws people from all over Portugal and even Spain.
Overall, Castro Marim is a fairly quiet place with a very authentic and laid-back feel. Nonetheless, if you fancy a livelier night or day out, both glitzy Vilamoura and the much-loved seaside resort of Albufeira are under an hour away.
What's more, you'd be just 45 minutes from Faro airport, and of course, you could easily pop across the border for some day trips in Spain!
In terms of property, you can find small houses for €150,000-€200,000. Detached properties start from around €250,000 but if you want a pool, you'd need a starting budget of around €300,000-€350,000.
Monchique is nestled at the foot of the Algarve's highest mountain, Foia, which you can actually climb on foot, mountain bike or jeep. It is the highest town in the Algarve and is incredibly green.
Monchique is traditional and beautiful. Colourful houses line the narrow-cobbled streets and there is a delightful central square with pretty fountains, vibrant flowers and restaurants. The whole vibe is very laid-back – think sipping coffee in an open-air café, newspaper in hand, watching the world go by.
Although it is a popular day-trip destination, Monchique does not feel touristy. Nearby, you'll find the famous natural spa called Caldas de Monchique with its wonderful hot springs. The water has a temperature of around 31 degrees Celsius and is said to help with ailments such as rheumatism and some respiratory illnesses.
The town is easy to reach from Faro airport which is about an hour's drive. The lovely seaside resort of Portimao is 35 minutes away and Lagos is around 40 minutes.
Property in Monchique is very affordable; you can find ruins, farmhouses or properties in need of renovation for as little as €60,000. For a more modern apartment, a budget of €150,000-€200,000 would suffice. Villas start from around €200,000.
Written by Overseas Guides Company.
For more information on buying abroad get your FREE Country Buying Guide!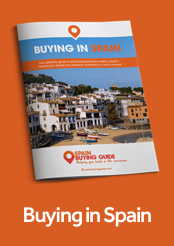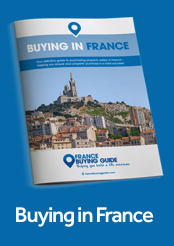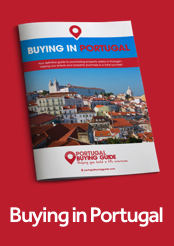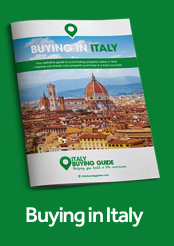 See all available country guides
If you are considering an overseas property purchase, whether for lifestyle or investment, opening a no-obligation account with FCA-authorised Smart Currency Exchange will enable you to benefit from their competitive exchange rates and specialist currency knowledge, ultimately saving you money and time. For more information, download Smart Currency Exchange's free report or visit the Currency Zone.