Tucked away in the heel of Italy's boot, Puglia is a seductively bucolic region that includes Itria Valley – an area oozing character that is popular with foreign homeowners. Read our five-point snapshot to find out if your perfect property might be waiting for you there…
Location and landscape
South of the city of Bari and north of Brindisi, and a few minutes' drive inland from Puglia's pretty Adriatic beaches, Itria Valley (Valle d'Itria) is in fact a plain set within a geological depression – as opposed to a more classic valley between mountains. Its gently undulating terrain is characterised by rich red soil, pockets of olive groves and vineyards, overlooked by intermittent white-washed towns.
Puglia is often dubbed the bread basket of Italy – it's a working agricultural region and its charm lies in its down-to-earth rustic-ness, compared to the more clipped picture-postcard landscapes of Tuscany and Umbria. Many expats there enjoy living their own version of the 'good life', living off their own land and eating local food as much as possible.
Notable towns
Alberobello, the most famous town in Itria Valley, boasts UNESCO World Heritage status, thanks to its concentration of beautifully preserved 'trulli'. Trulli (singular 'trullo') are small circular dry-stone constructions with conical roofs that are unique to the region.
Often with multiple cones, outside of Alberobello trulli are typically found in the countryside – most were built for agricultural purposes. The area's other picturesque baroque towns, each with a pretty square and historic centre with a maze of sleepy backstreets, include Martina Franca, the principal town of Valle d'Itria, Ostuni, Ceglie Messapica, Locorotondo, Cisternino and Villa Castelli.
Food and wine
Italy, and especially Puglia, is a champion of the global 'Slow Food' movement, which aims to promote "regional traditions, good food, gastronomic pleasure and a slow pace of life". Unsurprisingly, locally produced food is one of the highlights of Itria Valley, with different towns and areas specialising in a food type. Martina Franca is particularly proud of its cured pork salami, head to Cisternino to feast on meat, Locorotondo has exceptional white wine, while Ostuni's offering includes fantastic pasta and seafood dishes.
Of course, anywhere you go, expect local fruit and veg, olive oil, wine and fresh pasta, and it's not unusual for small farms to sell mozzarella, burrata, ricotta and other cheeses direct to passing visitors. Each town has a selection of restaurants, or 'osterias', many offering great value set meals. Devoted foodies happy to spend a bit won't be disappointed either, with Ceglie Messapica in particular boasting a choice of high-quality eateries and forging a name as a gastro centre.
Property
The first buyers to arrive in Itria Valley usually opted for a trullo – after all, they are a one-of-a-kind property with bucket loads of character. Many still come for that reason and usually choose a restored and ready to occupy property, often with an extension or 'lamia', pool and landscaped garden. There are more primitive ones in need of various degrees of restoration out there, but be warned such projects are not cheap and building work is governed by strict conservation rules.
Otherwise, rustic villas are equally abundant for those who would prefer a more conventional home with its own plot set amongst the olive groves. This option is notably affordable, especially compared to northern Italy.
If you'd prefer to be in the thick of authentic Puglian culture, the region's ancient towns have cosy character houses or period apartments hiding down narrow backstreets, or larger villas in the leafy suburbs. Meanwhile, those with larger budgets might be tempted by a converted farmhouse (masseria), complete with rolling vineyards and olive groves.
Getting there
There low-cost flights from the UK to the airports at Brindisi and Bari, the former around 30 minutes and the latter around an hour from Itria Valley. Naples is around three-and-a-half hours' drive.
Written by Overseas Guides Company.
For more information on buying abroad get your FREE Country Buying Guide!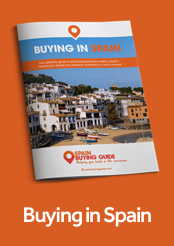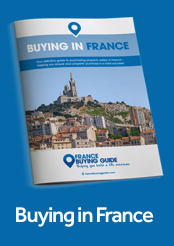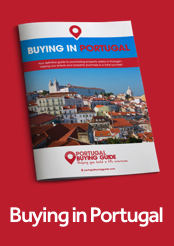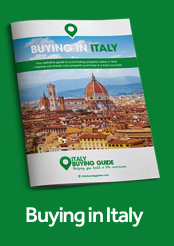 See all available country guides
If you are considering an overseas property purchase, whether for lifestyle or investment, opening a no-obligation account with FCA-authorised Smart Currency Exchange will enable you to benefit from their competitive exchange rates and specialist currency knowledge, ultimately saving you money and time. For more information, download Smart Currency Exchange's free report or visit the Currency Zone.