Estate agents in Rippingdale
9 agents found
Sales

01778 776039

Lettings

01778 776040
SALES
LETTINGS
A professional independent estate agent handling properties for sale in Bourne and the area and residential lettings.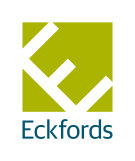 SALES
Recognised as one of the leading independent Residential Sales and Lettings Agents in South Lincolnshire, Hill and Clark are committed to offering a high quality, professional service, whilst retaining a friendly and personal approach. We have built up an enviable reputation for outstanding customer service whilst achieving the very best prices and yields for our clients in the shortest possible time. As members of the National Association of Estate Agents and the Association of Residential Letting Agents (governing bodies for our industry) you can rest assured that you are in safe hands. We would love the opportunity to discuss how we can develop the very best marketing package for you and your property and if you're a tenant or buyer you can be assured of our attention when you need it most to find you your next place to call home. Give the team a call today on the number above and let us help get you moving! With a prime office location conveniently located out of town at North Street, Bourne, Hill & Clark Estate Agents successfully help buyers, sellers, landlords and tenants move home with ease. Whether you are looking to buy or sell or rent a bungalow, house, apartment or land within the town centre or the surrounding villages you can be assured that we have experience of all types of property in our area. The areas we cover include Bourne, Thurlby, Northorpe, Baston, Toft, Morton, Haconby, Kirkby Underwood, Hanthorpe, Edenham, Bulby, Rippingale, Pointon, Dunsby, Dowsby, Billingborough, Horbling, Aslackby, Folkingham, Twenty, Dyke, Cawthorpe, Stainfield, Stamford. Offering a personal service, with one point of contact seeing you smoothly through the whole moving process, we successfully combine traditional values with modern and innovative methods. Being licensed professional agents as members of the National Association of Estate Agents (NAEA) and the Association of Residential Letting Agents (ARLA), when working with Hill & Clark, you can rest assured that you are in safe hands. If you are looking for further evidence of our confidence in our ability and service, we invite you to visit our Facebook page where you can find our latest independent customer reviews, feedback and comments. Our experienced sales and letting teams would welcome the opportunity to discuss all of your housing needs. We look forward to getting you moved. Our opening hours are: Monday - Friday: 9am to 5:30pm Saturday: 9am to 3pm Sunday: Closed
Read more
LETTINGS
Longstaff is one of the leading Residential Letting Agents in South Lincolnshire, with offices in Bourne, Spalding and Holbeach proactively managing over £60m of residential property ranging from town flats to country houses.

Sales

01778 776049

Lettings

01778 776050
SALES
LETTINGS
Founded in 1770, R Longstaff & Co is one of the oldest and most well known firms of Estate Agents and Chartered Surveyors in South Lincolnshire. We pride ourselves on providing a quality service benefiting from traditional, professional values combined with a modern and dynamic approach.anging from £50,000 to over £1,000,000.

SALES
Newton Fallowell is a family run business owned by Jason Treadwell, a local property expert who has been part of the Newton Fallowell Family for many years Between the team, they have an abundance of local knowledge and pride themselves on offering a professional and friendly service.
Read more

LETTINGS
Newton Fallowell is a family run business owned by Jason Treadwell, a local property expert who has been part of the Newton Fallowell Family for many years. Between the team, they have an abundance of local knowledge and pride themselves on offering a professional and friendly service to all their Landlords & Tenants which has seen the team and office win many awards for its Customer Service and Results.
Read more

SALES
Quentin Marks is one of the longest established family owned independent estate agents in North Cambridgeshire & South Lincolnshire. Our flagship branch in Bourne is in a prime location right in the heart of the town, from where best to showcase properties we're marketing. Our satellite branch in the pretty village of Ailsworth just outside Peterborough enables you to peruse property particulars within the comfortable environment at The Coffee House.

SALES
At Rosedale we embrace change and are constantly challenging tradition to ensure that we stay ahead of our competitors. Our hardworking and dedicated property specialists ensure that you are getting the very best from your agent. We also pride ourselves on getting to know your property, which enables us to match your home with the buyer or tenant best situated to your situation.
Read more

LETTINGS
Here at Rosedale Letting Specialists we don't like to take ourselves too seriously - after all letting properties isn't rocket science! What we do take seriously is you and your requirements. We guarantee a committed, friendly and honest approach that will put other agents to shame. We aim to let your property in the quickest possible time, without compromising on the quality of the tenant we find. And the best bit?.... We charge fair fees! With a competitively priced menu of services, you would be hard pressed to find another agent that can compete with our fee structure and service levels. With a full working knowledge of the lettings industry and the regulations surrounding it, we are well equipped to assist with the letting of your property. We are registered with The Property Ombudsman for your added peace of mind. Our Property Management Centre has been created to provide exceptional client care - guaranteeing delivery of consistency, reliability and excellence. When instructing Rosedale Letting Specialists to find you a tenant or manage your property you can be sure that you are instructing an honest business to do an honest job. We acknowledge that your property is likely to be one of your most valuable assets and make it our daily duty to treat it with the respect it deserves. Our clients have been only too pleased to recommend us to their fellow landlord friends, feeling confident that they are recommending a high quality service that will not disappoint. And tenants value our approach too. From offering flexible viewing times to clear and transparent process information, our approach with tenants makes us their 'agent of choice'. Whether you are a landlord or tenant please call us today on 01778 426657 or 01780 728005 to find out how we can help you. We love a good chat! LANDLORDS - WE OFFER THE ROSEDALE RENT AND LEGAL PROTECTION PLAN! We don't make empty promises and we are so confident in what we do that we are prepared to put our money where our mouth is!Our protection plan guarantees payment of the rent to you, without any excess, even when the tenant doesn't pay. We'll also cover your legal fees when taking action against tenancy breaches. Terms and conditions do apply of course, but nothing alarming will be found in those!! Please contact us on 01778 426657 (option 1) to find out more about our plan and the services we've designed especially for landlords like you!
Read more

SALES
WINKWORTH. SEE THINGS DIFFERENTLY. ESTABLISHED IN 1835 We first opened our doors in 1835. From our office in Curzon Street, Mayfair, we serviced the needs of the landed gentry. Over 170 years later and we continue to take immense pride in our work. We recognise your home is as unique as you and we always tailor our service with that in mind. It's this approach which ensures ours is a name that's synonymous with experience and excellence. NATIONAL STRENGTH, LOCAL FEEL We know how important local expertise is when it comes to selling your home. All our agents are immersed in the local community. For the most part, they've lived and worked in the area for years; they understand the market and more importantly, they love the place as much as you do. And because they're Winkworth agents, they are part of our national network. This means as a group, we have a huge captive audience. OUR WORKING CHARTER Poeple and service-these are the most important things to us. Our working charter sets out our commtment to you. It's what we all work to every day; it's what we believe in. We have a passion for the job that makes us the first port-of-call when people are buying or selling. We offer a unique perspective on what really sells homes and the areas we work in. We look for the little details that make every home different. We rejoice in local detail. We collaborate so that our customers benefit from working with a national and international network. We listen to what people really want, so no-one's time is wasted. We make the home-moving process as pleasant and stress-free as possible. SELLING YOUR LITTLE CORNER OF THE COUNTRY We have expert consultants-consultants who know our area like no-one else. We are full of local insight, from the best schools and great shops to relax with a coffee, to local artisan businesses. In essence, we get to the heart of an area. This comes from living and working somewhere for years, and always seeking out the best in it. Our agents know that these are the things that sell an area-their area, your area. SEEING HOMES DIFFERNTLY We enter your home with the same mindset. We seek out the little things that make your home unique. It might be the original fireplace. That beauitful ceiling rose that you thought only you loved. Or simply the light spot that lifts the room in the early morning. Our consultants shirk standard, brush-stroke property desciptions. Instead, we search out the things we know buyers will love.
Read more