Being a landlord AND a tenant gives me the best of both worlds
Keen to get on the property ladder, but unable to buy in London where she lived and worked, Rebecca was on the lookout for alternative options..
Originally from up North, she already knew that investing in property there would be much more affordable. However, she still had numerous questions running through her mind – Does she understand the risks that come with property ownership? Could continuing to rent in the London while letting out a property up North be an option? Is this even the right thing to do?
Not wanting to move out of London, Rebecca, decided to become a landlord – renting out her property up North while remaining a tenant in the capital, giving her the emotional and financial security she needs. This is her story.
Similar properties on the market:
After countless evenings spent researching, combined with a good understanding of the area having grown up nearby, Rebecca knew exactly what she was looking for as her perfect investment. With a budget of £80,000, Rebecca set out looking for a one-bedroom flat in a prime residential area; requiring minimal renovation work so that it could be let quickly to a reliable tenant, as well as being easy to maintain for years to come. As Rebecca had a clear idea of what she was looking for, she was able to refine her search using Rightmove's "Draw a Search" tool and search filters to narrow down her search to a few properties.
Luckily for Rebecca, her father still lived in the area and so was able to help by viewing properties on her behalf; having family nearby could assist in this way certainly helped to reduce the stress of her search. She eventually found exactly what she was looking for in Wallasey, and within a few months the flat was hers. After some cosmetic work done to the bathroom and the fittings, the property was ready to be rented out.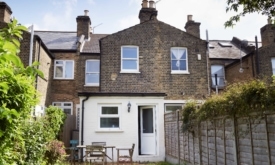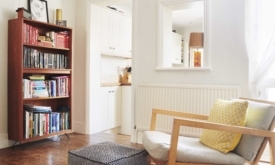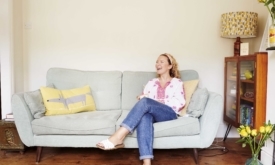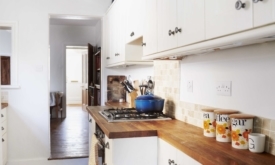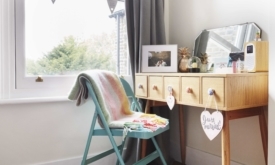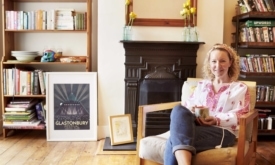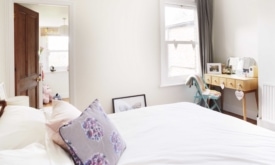 However, once Rebecca had achieved her goal of owning her first property, a new set of challenges awaited her. She knew it would be difficult to directly manage a property from London, and understood the risks that being a landlord brings, including the possibility of costly repairs, the need to bridge finances should there ever be a time when the property didn't have a tenant, as well as the prospect of having to deal with any potential differences with tenants. On the flip-side, having rented herself for a few years, she also had first-hand experience from the perspective of a tenant, understanding the frustrations of things like broken boilers. Armed with insight from her research and own experiences, she was able to use this insight to help her through this new role as a landlord.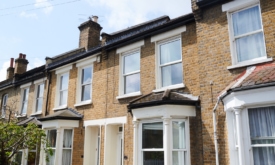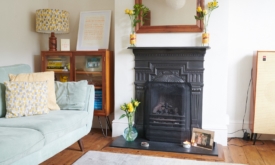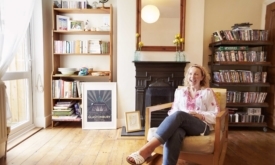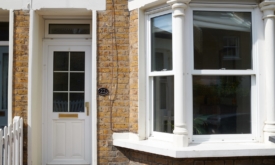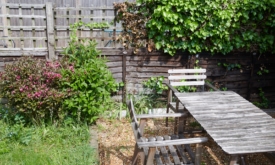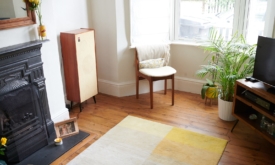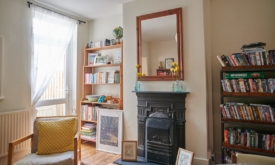 With a full-time job in London, Rebecca was conscious that managing the property herself from London would be virtually impossible. Determined to be a good landlord to her future tenants, she made the decision to enlist an estate agent that could fully manage her property and take care of the day-to-day maintenance on her behalf.  It was yet another decision she needed to weigh up, but for her the benefits of going down this route far out-weighed the costs.
With her new property ready to be let, her next challenge was to sort her own home back in London. Unhappy in her current place for a while, she was after a community feel, plenty of green space and good transport links to the City. Situated on both the Victoria and Overground lines, Rebecca found her perfect home in the form of a Victorian terraced house in Walthamstow. With plenty of natural light, ample storage space, a garden and even a dressing room, the house is everything she'd ever hoped for in a home.
Rebecca's ultimate goal is to one day buy her own property in London, to live in long-term, with her partner. However, renting in Walthamstow suits her perfectly right now and she's found it the perfect way to really get to know the area before even thinking about investing there.
Although Rebecca has faced challenges, she is confident that her decision to invest in a property that she rents out, whilst maintaining her exciting life in London, was the right one.
Looking for some advice on managing your property? Click here for all the info you need.
We'd love to share your special moving stories on Rightmove.
Submit your story for the chance to win an Amazon voucher!