Leaving London to be closer to family was Rebecca's right move
In 2011, Rebecca moved to London at the age of 23 to make her dreams of becoming a photographer come true. Within weeks, she felt right at home in this busy city and completely fell in love with London. A few years later, her dream had come true and she started shooting for a new brand, including Refinery29. In the back of Rebecca's head, she always knew she wouldn't live in London forever and eventually would need to move further out to buy a house of her own.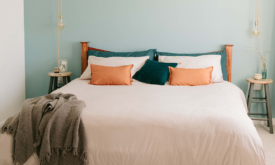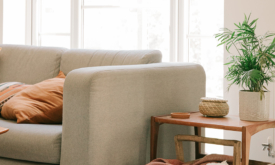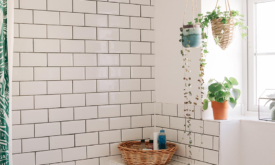 She met her soulmate Tom, a Midlands man with no interest in living in London, five years ago and eventually convinced him to move to London for a few years (with the eventual goal of buying a house together closer to their families down the line). After about five years of London life, the couple both agreed on Cheltenham, which is just two hours from London and a very easy drive from their families. It was at this point they started spending most of their evenings on Rightmove hunting for that perfect property. Rebecca freely admits she became obsessed with period properties and she could picture the two of them taking on a two bedroom flat with wooden floors and big sash windows. However once Rebecca's career began to take off, as a photographer, the pair's property search needed to take a back seat.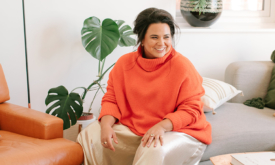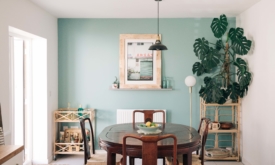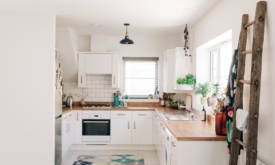 After spending a Christmas in Cheltenham with Rebecca's granny back in January 2017, the couple decided it was time to revisit Rightmove and restart their search. Soon after, the couple put an offer in on a two-bedroom place with beautiful wooden floors. Sadly, soon after making an offer it was rejected and the pair worried they might never find 'the one'. Whilst this was taking place, Rebecca started chatting to a childhood best friend who'd just moved into a new build in Cheltenham. Having not considered a new build before, but having visited her friend's and seeing how nice and convenient the property was – a new build suddenly became all the more appealing. In May, the couple started doing some research, looked into the first-time buyer's scheme and visited two new build developments. They fell in love with one house, put an offer in on that Sunday and had their offer accepted the following Friday. Ironically, after spending years researching and pondering their move, just five weeks after viewing a type of property that they'd never considered before, they were homeowners.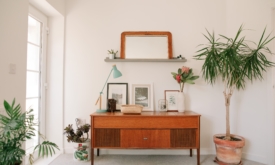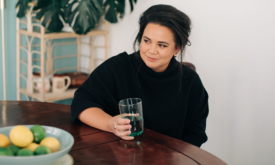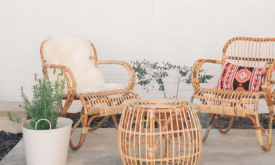 The saying goes that 'when you know, you know', and that was definitely true for Rebecca and Tom. Their property is in their dream location, enabling them to enjoy the best of both worlds. Rebecca loves her commute into work and as a couple they've been able to be closer to their families once again. Their property has also given Rebecca a new hobby, finding pieces of furniture to fill it with. Rebecca has found her element, bargain hunting for new furniture pieces, each with their own story to tell.
As a growing and developing town, Cheltenham hosts plenty of festivals, has lots of great places to eat and plenty of things to see and do in their free time. The pair admit that it was definitely tough to leave London and their old neighbourhood, but having a new place to call their own has made it all worth it.
Discover your dream home on Rightmove.
In partnership with Refinery29