Buying a houseboat in London was my right move
Sick of the high rental costs and noise of inner city life, Harry swapped his urban digs for life on a houseboat.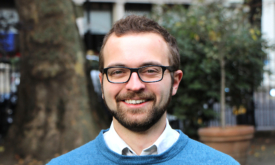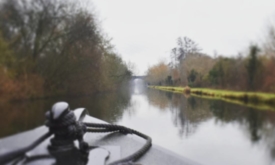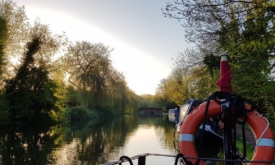 Harry had been living in a one-bedroom flat in Gipsy Hill on his own and freely admits he hated everything about it. The flat was small, the rent was expensive and living on a main road meant noise had been a constant issue.
After going on a canal holiday with friends Harry realised how much he had enjoyed his time out in nature on the water and suddenly saw the beginnings of a new life for himself.
"I came back from the holiday and realised that living and renting a one bedroom flat just wasn't enjoyable anymore," Harry explained. "I am not a huge city lover and I had been in London for four years.
"I didn't want to go into another rental in a few months' time and be stuck in that same cycle. I was never going to buy a house or flat in London so I was inspired by this houseboat concept.
Harry began his search in earnest, hunting around various boating websites before finding one that suited his needs and, after a long period of research, he made his purchase through a broker in Uxbridge, West London.
"I started living on the boat in February and had many ups and downs," he recalls. "Plenty of ups included drinking lots of beer with friends, and I even once did a trip with a friend where we travelled for 13 hours from Uxbridge to Paddington and stopped along the side for pub lunches."
"I felt very safe on the boat and only had one incident where someone jumped onto the boat in Paddington and started rocking it."
For Harry, getting to see some of the beautiful countryside surrounding the UK's capital was a real highlight – from trips to Apsley, Kingslaylee and Watford.
While he had to commute into the city for work via tube and train, getting to spend time in nature along the riverside and working on his boat made it all worth it.
"My boat has everything a one-bedroom flat had, space for all my clothing, internet, TV," Harry told us. "You can only live in one place for two weeks which is all part of the fun, so you are forced to move around and travel and see everything you can possibly see."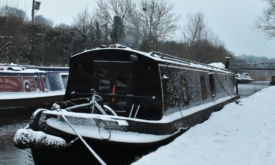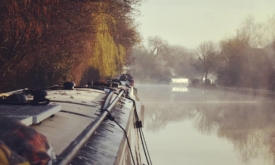 There were, of course, many adjustments to be made in moving from fixed property to a houseboat, including making sure there are amenities nearby and, of course, that he always had electricity, gas, water and fuel. Harry freely admits that his unusual living choice might not be for everyone.
"It is very hard work to maintain a houseboat. You need to be patient and realistic and just know that things always take longer than you ever anticipate them taking," he warns. "It can become quite lonely and it is easier if you live with one other person so you can share the responsibilities."
One testing moment came during Harry's first week on board the boat, where the realities of the unpredictable British weather hit him hard.
"The first week moving onto the boat we had the 'Beast From The East' hit us," he remembers. "It was a tough time [but] luckily inside my boat was warm because I had a log fire going and recently had my heating replaced.
If Harry's story sounds like something you might want to look into yourself, he has a few words of wisdom to share before you do.
"Make sure it's the right size, be flexible and be prepared for things to take longer than you anticipate. You need to have the right mindset and you will have the best unique experience," Harry adds.