Would you renovate your landlord's flat?
This is Elle. A self-confessed, latte-loving millennial who has developed a novel approach to life as a renter.
Armed with a belief that she didn't need a deposit to make herself happy in her own home, the digital marketeer decided to make herself happy by instead renovating someone else's home. Her journey began with a property search on Rightmove after her previous landlord upped the rent on the Leeds city centre flat she shared with husband Lee.
Similar properties currently on the market:
"I knew I was asking a lot, especially when it came to a rental, but after a couple of searches on the Rightmove app I finally found what I was looking for," Elle revealed. "I was scrolling away during my coffee break and this Victorian mid-terrace popped up. I knew this was my chance and booked a viewing.
"After years of not being able to put my stamp on the places I was living, I was getting desperate to do some decorating. As a child, I would constantly move my bedroom around, much to my mum's dismay.
"I was on my own when I looked around, and agreed to lease the house without Lee even seeing the inside of it. I'm lucky that he trusts my judgement on these things; he knew as long as I was happy with the place, he would be too."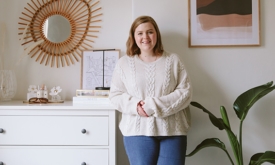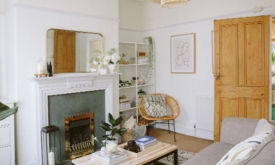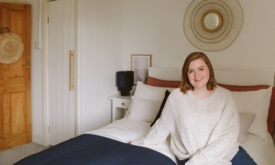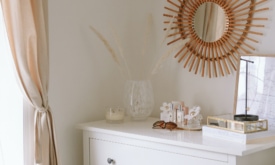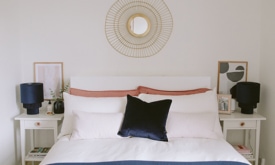 Before signing the contract, Elle got it in writing that her new landlord was happy for the couple to make some changes to the property. In the intervening 12 months, she has been giving the property a mini makeover. At evenings and weekends she works on her lifestyle blog, so she has a deep-rooted love of design and homeware.
Elle added: "People are always so surprised that we rent after seeing what we've done to our home. To me, it doesn't always feel like we've done a lot but when I compare the before and after photos on my blog, I'm almost shocked. It's amazing how much paint can change a room.
"I've loved renovating our home, but it hasn't always been easy. I'm grateful that our landlord has been on board with our changes to her house, although there have been times when things have moved slowly. When our kitchen flooded and the old flooring was damaged, there was a two-month period where we didn't have any flooring.
"Another thing we've learned is that an old house needs a lot of work. We're constantly discovering new quirks, cracks that weren't there before. After living in new-build flats for so long, it's a shock to the system." Elle says that some of her friends still think she's wasting her money making changes to a property that's not hers.
But the design blogger is content with the life choice she's made. "To some, it may seem crazy to spend money on something with no return. But I ask people to think of a rental like the items of clothing in their wardrobe. We've all bought clothes that we've worn once, only to sit in our wardrobe or be thrown away, and we don't necessarily see that as a waste of money. To me, decorating or renovating a rental is essentially the same concept.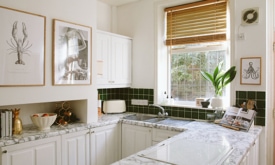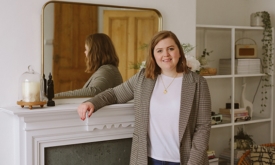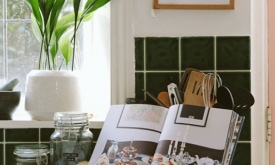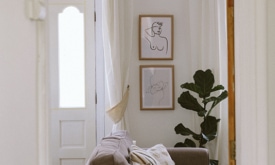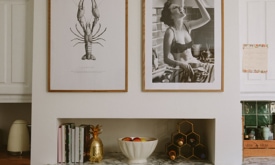 "It took me a while to become comfortable with our renting situation but now I'm happy to talk about it all day long. I'm a renter and I love it!
"If we weren't renting, we wouldn't have discovered the amazing area we currently live in. Since moving out of the city centre, we've met lovely neighbours, have great amenities and a better quality of life.
"My rental house is definitely my dream home and I love it."
In partnership with Refinery29
We'd love to share your special moving stories on Rightmove.
Submit your story for the chance to win an Amazon voucher!