Taking a risk on a renovation home was our right move
Emily and Richard had been together just over six years when they made the call to move in and buy their first home together. The couple wanted to live together in a long-term home that they could really make their own. At the time Emily was renting in Battersea with her sister and Richard was living with his brother in Elephant and Castle.
They were both willing to look further than the Zone 2 band of South London and go for more of a 'project' to make buying their first home together happen. They wanted a property with period features, with two bedrooms and one that could become a renovation project for. When Emily suggested Peckham, the pair looked into the area and realized it offered more of an opportunity for them to create the kind of home they were after.
Similar properties currently on the market:
Soon afterwards, a particular property caught Richard's eye on Rightmove. The pair fell head over heels in love with the property, in Chourmet Square and realized they couldn't imagine living anywhere else. Unfortunately, their first offer was rejected and the house was taken off the market because it needed so much work done to it, forcing them to start looking into other options. Until three weeks later, when the house randomly came back onto the market and Rich spotted it once again on his Rightmove property alerts.
Emily and Richard's next problem came after making a second offer on the property, only to be told there was no way they would be able to get a mortgage for the house. After a bit of legwork trying to find out what who would be willing to lend to them for this type of property, it turned out that only two lenders would accept their application. The surveyor even advised the couple not to buy the building because there were too many red flags. Nevertheless, after getting their own building inspector in, the pair ended up able to dismiss every reason not to make it their own.
Their new offer was accepted and, thankfully, the house was finally theirs. Though the hard work was just beginning – with a renovation period lasting well over a year where it seemed like things just kept going wrong. Their eventual move in date was extended several times, as Christmas turned into February and so forth.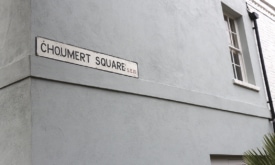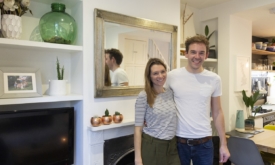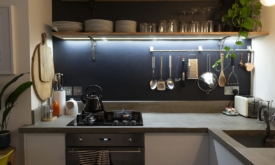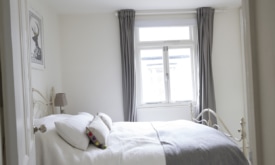 During this stressful renovation, it was up to Richard and Emily to keep each other's morale up and convince the other they had made the right choice. Happily, when they did finally move in, all that stress and frustration abated and they were finally able to enjoy their new home.
For Emily it is the kitchen that has really made the place feel special – beautifully finished and with everything from the dishwasher to the washing machine cleverly hidden behind cupboards. In fact, throughout the house the couple have made smart use of every nook and cranny for storage.
Originally when starting their home-hunting journey, the couple hadn't put a local community high up on their list of 'must haves' – feeling that it simply didn't exist. However, since moving to Peckham they have found themselves proven wrong and admit it would be 'very difficult' to imagine themselves living in a different area now. The sense of community they experience is friendly and welcoming, in an area where everyone feels like one big family. There are constantly people on the square wanting to chat and invite you into their homes as well as a very relaxed and laid-back culture.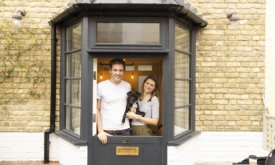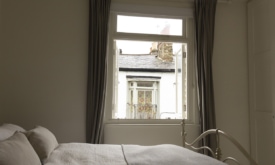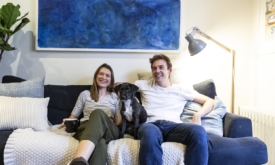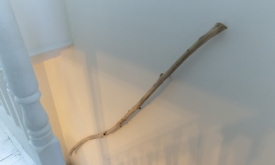 "I have got home from work at 18h00pm and only got to the front door of our home after 22h30pm because as you walk past all the homes in the square, everyone loves to chat and invite you in" says Richard.
Peckham also has great transport links; where you can get from the train station to London Bridge or Victoria in ten minutes, all while still getting to experience your own piece of England and a place you can call home. Richard adds: "You don't really understand the depth of the community until you live in Chourmet Square".
We'd love to hear your moving stories
Especially those big renovation projects. Share yours with us for the chance to be featured on Rightmove. Share your story