Melting ice caps, rising sea levels and higher temperatures – worldwide concern over climate change has stepped up a gear recently. So, if your conscience is telling you to search for a 'green' home abroad, here's a selection of properties that come entirely self-sufficient – or at least almost…
Andalusia, Spain
This charming cortijo might be old in style and character, but it's cutting edge in terms of 21st-century eco technology. Located deep in inland Andalusia near Caniles on the edge of the Sierra de Baza National Park, the property is completely off-grid thanks to its eight-panel solar system, wind generator, private spring-water well and large eco septic tank.
The three-bedroom farmhouse has landscaped gardens immediately surrounding it. Otherwise, its 25-acre plot is rustic farmland, largely covered in almond trees. Inside its stone walls, it has been beautifully renovated to a high standard, boasting lots of rustic features, such as beams, fireplaces and burners. There are front and rear courtyards, a workshop and a 28-foot caravan, with power and sanitation, conveniently rigged up 150 metres from the house. Not would this make a wonderful and 'green' home, but with so much space it could also be set up as a rural B&B or campsite. Click on the image fore more info.
Tuscany, Italy
Nestled in the rolling hills of the Tuscan countryside near Barga, this renovated farmhouse is geared up for enjoying 'la dolce vita' eco style! Complete with a photovoltaic system, wood-burning stoves (in addition to gas GPL), solar panels and a freshwater well, you could live a blissful self-sufficient life while having minimal impact on the environment.
The 'good life' theme continues on the accompanying eight-hectare plot of land, where established fruit trees include quince, pomegranate, plum, pear and 101 Syrah vines, as well as strawberries, blackberries and various herbs and spices.
The property, which has a large pool, is split into three buildings. There is the three-bedroom main house with adjoining one-bed annexe, a smaller self-contained one-bedroom farmhouse and a further barn that could be converted into further accommodation.
Crete, Greece
The stunning sea-facing location just adds to the wow factor of this one-of-a-kind eco-friendly property near Sitia on the largest and most southern Greek island. With a unique design throughout and much of the construction done by hand, the property comprises a main three-bedroom house and collection of outbuildings, which include a small church, workshop, guest studio and a further studio built into a cave!
Electricity comes via solar panels and a windmill, while water is delivered by a local supplier and stored in a large tank. Hot water is also heated by solar panels. Adding to the green features are the double-glazed windows and soakaway septic tank.
Living space has been cleverly designed to maximise the sea views, enabling the occupants to feel completely at ease with the natural surroundings and guilt-free about their impact on the environment.
Murcia, Spain
In a peaceful rural setting in the shadow of the Carrascoy Mountains and near the pretty village of Los Almagros, this detached villa has a carbon footprint of close to zero.
It has both solar panels and a wind turbine for power and hot water, while water comes from a well. And the back-up generator ensures the occupants are never left sitting in the cold and dark. Meanwhile, the quality of the build and double-glazed windows assist with energy preservation.
The four-bedroom property sits on a low maintenance plot with a garage, pool, terraced areas and established almond and olive trees. Glorious views take in the unspoilt landscape and not too distant mountains. And despite its countryside location, golf is only ten minutes away and the beach at Mazarrón only 25 minutes.
Dordogne, France
This charming property near Nontron in the North Dordogne fuses green living with masses of rustic character and original features. In fact, part of the house date back to 15th Century. Living space currently includes three bedrooms and an attic space suitable as a fourth bedroom or more, but there is lots of potential for further accommodation. There is an adjoining two-storey extension that could be a gîte, gym or annexe, as well as outside barn.
While not entirely self-sufficient, this property goes a long way to generating its own green energy and keeping running costs low. Its eco credentials include solar panels that generate 10 months' worth of hot water, a high output wood burner, an open-fire, double glazing and a well that supplies part of the house.
The property does have oil-fired central heating. Also notable for its kindness to the environment is the salt-water swimming pool.
Menorca, Spain
The lack of utility bills would make it even easier to switch off completely at three-bedroom country house near Ciutadella on the laid-back Balearic island of Menorca.
The property is totally independent and self-sufficient, with electricity coming from solar panels and a wind generator, and a well and cisterns for water storage. A diesel generator is included for emergencies. Occupants could even give up using the car – at least on a daily basis, as it's located within walking or biking distance of the city.
Other highlights include the pool, garden and orchard, and three outbuildings, one being self-contained guest accommodation, another being two further bedrooms and the third used as a warehouse.
Written by Overseas Guides Company.
For more information on buying abroad get your FREE Country Buying Guide!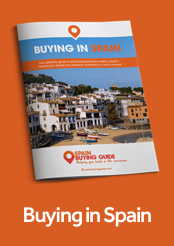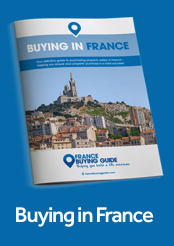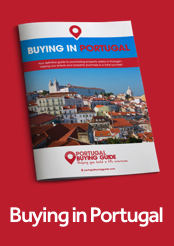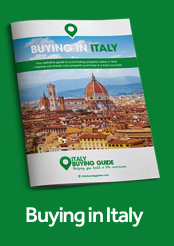 See all available country guides
If you are considering an overseas property purchase, whether for lifestyle or investment, opening a no-obligation account with FCA-authorised Smart Currency Exchange will enable you to benefit from their competitive exchange rates and specialist currency knowledge, ultimately saving you money and time. For more information, download Smart Currency Exchange's free report or visit the Currency Zone.