The Anna Edit: buying a Victorian gem was our right move
When Anna and Mark first saw the property that would become their 'forever home', it was located miles outside of their chosen search area, and they still hadn't put their own flat on the market. Yet before they knew it, they found themselves competing for it against multiple buyers making offers. But it was their heartfelt love letter to the house that eventually won over the sellers, and they were handed the keys just four months later.
The couple have charted their property journey on their hugely successful platform 'The Anna Edit' for many years. Anna, an author, podcaster and award-winning blogger, looks after the editorial side, while Mark shoots and edits all of the content.
After meeting at university in Nottingham, they moved to London after graduating where they rented for three years.
"Although London was great for our work at the time, we never really felt settled there and always knew we wanted to move back down to Brighton to be near the beach and friends and family," says Anna.
"We really lucked out finding our first flat – it was one of a kind. The location was amazing and we could be on the beachfront in just a 15 minute walk."
The unusual layout of their lateral first-floor flat also meant they had just one neighbour on the floor below.
"We had some great times there, but we knew it was a five-year place for us. It was the perfect spot to live out the final years of our twenties, while renovating it and hopefully making a good return on investment.
"We hosted our wedding reception there and my 30th birthday celebrations went on till 4am (sorry neighbour!)"
Moving on
Eventually, after five happy years in their Brighton flat, Anna and Mark started to realise they wanted more space, and a garden.
"We dreamt of finding the 'forever home', a house we wouldn't have to move from for a considerable amount of time – if ever!"
So, in spring 2020, they put their flat on the market. Within a week they received an offer at the asking price. Two days later, the offer was withdrawn due to rapidly developing coronavirus lockdown measures.
They spent the next few months carefully considering what they wanted out of their dream home, and both agreed they wanted to search for a period property with original features, with more living space than their Brighton flat, a garden and off-road parking.
Anna and Mark used Draw A Search to map out the area they wanted to live in, and set up instant alerts so they would be emailed as soon as any properties were listed on Rightmove that matched what they were looking for.
"We pounced on anything that looked like it might fit our criteria, but in person none of them felt like 'the one'. I also used the keyword filter to search through listings that had been up for a while, which was helpful to find some unpolished gems that we might not have spotted otherwise."
"Before we'd put our flat on the market my Dad – an avid Rightmove scroller! – had shown us a place that was a little out of our desired search area that we hadn't really considered, but we both agreed that it would have been worth a viewing if we had our flat on the market."
Several months later, they accepted an offer on their Brighton flat.
"We found new buyers who seemed to love the flat as much as we did, which was lovely to know that it's gone to new owners who were as captivated with it as we were. Part of their offer was that they wanted to move quickly, so the race was on for us to find somewhere."
By this time, the house Anna's Dad had spotted was no longer available. But then, just three weeks later, it was back.
"Mark just happened to search on Rightmove in this new area that we weren't really focused on and there it was! It had come back onto Rightmove that morning. We couldn't believe it. We scheduled in a viewing for the following day and the rest is history.
"We had our first viewing on a Friday, our second viewing on a Saturday. My parents came to see it on the second viewing just to get some more eyes on it and I remember looking at my Mum and sharing a moment where we both knew it was 'the one'.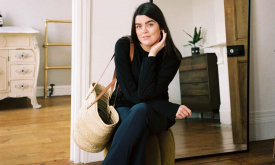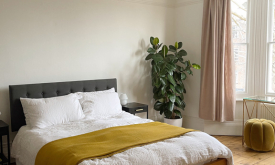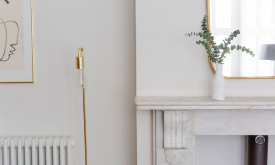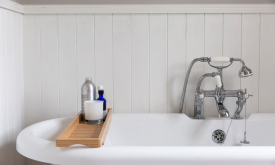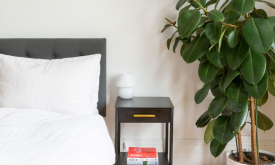 The couple put an offer in on the Monday, but soon discovered that there were other interested buyers, so they decided to match the highest offer.
"We also sent an email to the sellers explaining our situation and basically writing a love letter to the house. And it worked! And by the Thursday it was ours.
"Seeing as our buyers wanted a speedy sale, we felt it was best to prioritise that and ended up moving into my parents spare room for three months while we completed on the house. Not ideal and thanks to my parents for putting up with us, but completion day felt all the sweeter. Good things come to those that wait and all that.
"It was about four months from first setting eyes on it, to getting the keys, which in the grand scheme of things isn't all that long, but getting the keys felt amazing! A day that we will never forget."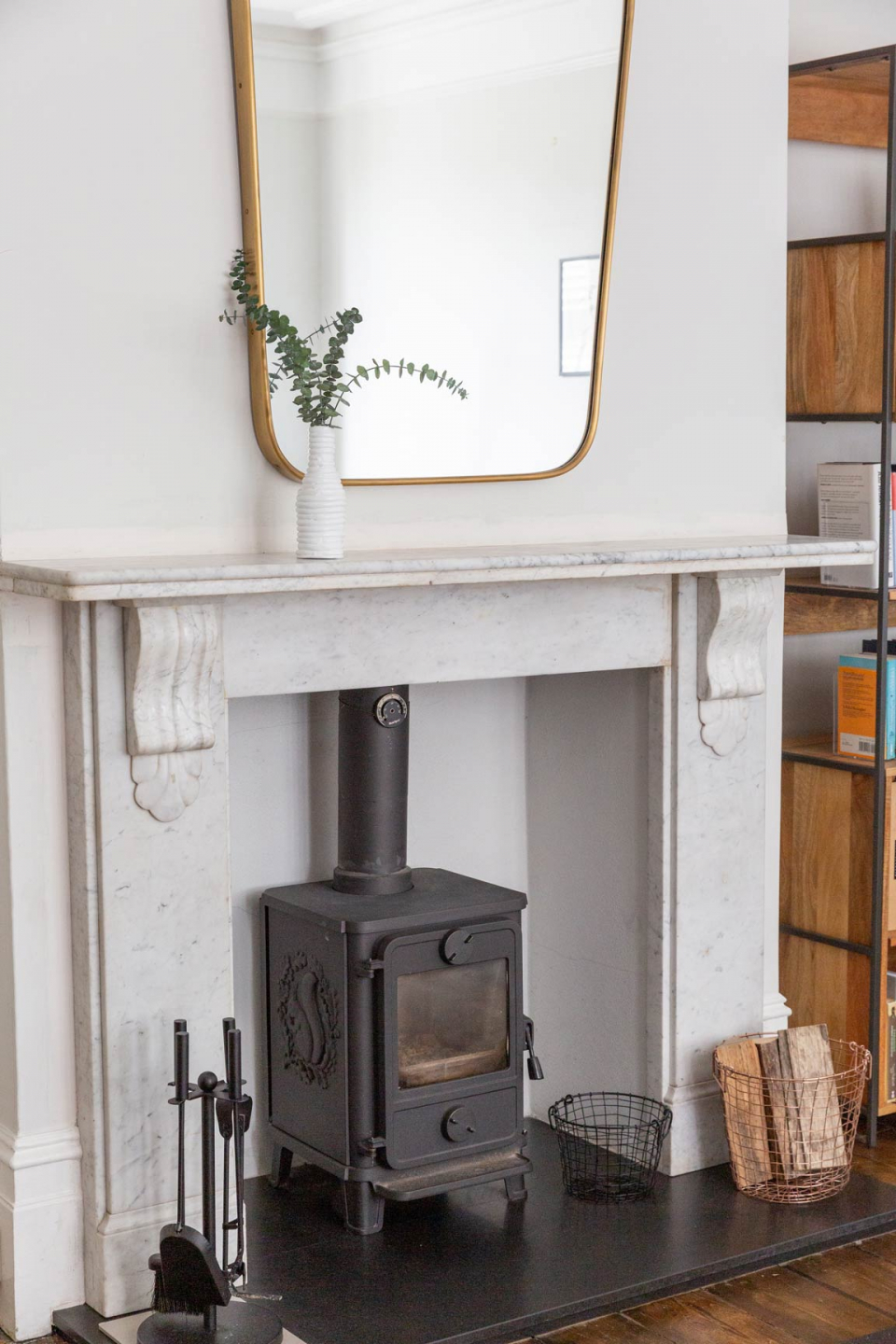 Finding 'the one'
Anna and Mark were fully aware when they bought the 2,000sq ft Victorian house that they would be taking on a long-term renovation project, which has already become a labour of love.
"So far we have had the original sash windows restored throughout, which has made a huge difference in terms of heat-retention and sound as well. Over the next couple of years we'll focus on perhaps extending and renovating the kitchen, then deal with any damp issues."
Replacing the existing staircase runner, repainting the ornate bannister and woodwork, and reconfiguring the kitchen and utility room are also some of the jobs that lie ahead for the ambitious couple.
After moving in during the dark winter months, Anna and Mark have really enjoyed seeing how different the house feels in the summer months, as the light changes and the evenings get longer.
"I love how the light streams into our bedroom in the morning and the en-suite is such a treat (and an added bonus – it wasn't on our list!). The original fireplace in the front room is such a standout feature and everyone comments on it, and the cornicing in the hallway is so special."
With Anna and Mark happily settled in their 'forever home' and expecting a baby, they can now look back on the periods when they weren't always sure what their next move should be, and they wouldn't change a thing.
"We first thought about selling our flat in 2018 and for various reasons it didn't work out. But we're both so happy that we waited, as it gave us the opportunity to save up more for a deposit and make more of a jump than we would have been able to at that time."
"Sometimes the universe is trying to tell you something! I don't think we would have done anything differently. When I look back on it now we both just had blind faith that this house was meant to be, and I couldn't be happier and feel more grateful that it has."
Follow Anna and Mark's renovation story on TheAnnaEdit.com or on instagram @TheAnnaEdit
Share your moving story
Have you moved recently? Was it during lockdown? And was it a move that really has changed your life for the better?
Tell us a bit about your moving story here for the chance to be featured on Rightmove.
READ MORE: Buying my 'forever home' via an online conditional auction was my right move